A new member of the Preferred Alliance Group - Protecting What's Important to You


Learn More
Just Like your guests, we will be sure to provide you with a memorable, accomadating, and pleasurable insurance experience
Jones DesLauriers is a Navacord Broker Partner, one of Canada's largest commercial insurance brokers.
We are a leading insurance and risk management brokerage firm dedicated to providing expert solutions to businesses in the Ontario marketplace. We focus n property and casualty insurance, surety, employee benefits, retirement and personal insurance.
One of Canada's largest commercial insurance brokers
50+ years of experience protecting the business, personal and employee needs of Canadian companies
We provide a holistic approach to all your business needs
The ability to provide service across Canada through our Navacord Broker Partners
Specialization in the Hospitality industry that delivers expert, customized solutions
Communication that is tailored for Hotels and Motels
Cost Effective and comprehensive Insurance solutions
You  want your guests to have the best possible experience at your hotel, and as such you might also have a pool, spa, business conference center, restaurant, bar, gym, or even valet parking. This can also create a number of risks and exposures.
With our knowledge and expertise along with the help from the insurance companies we work closely with, we are able to provide a tailor made hospitality and hotel insurance solution. You will be able to rest easy, and your guests will too.
The hospitality industry has unique needs, we have the capabilities to offer a comprehensive and cost effective insurance solution that can include the following coverages:
Coverage for your buildings (including upgrades)
Contents coverages includes stock, electronic equipment (including laptops) on and off premises
Electronic Vandalism
Loss of master key, including key cards
Outside signs
Walkways, sidewalks, driveways and parking areas
Landscaping including lawns, trees, shrubs or flowers
Ordinance or law, including increased cost of construction and demolition costs
Stock contamination and stock spoilage
Infestation
Automatic fire suppression system recharge expenses
Business Interruption, including utilizes service interruption and payroll expenses
Equipment breakdown coverage – protection for accidents to heating and refrigeration systems, electrical panels, mechanical or electrical machines or apparatus including production machinery
Crime – Including Employee Dishonesty and electronic fraud and funds-transfer fraud
Commercial General Liability
Hospitality errors and omissions liability endorsement
Cyber risks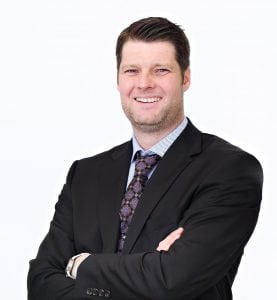 Frank Dearie, CAIB
Account Executive
416.248.7110
877.232.9996.2226
frankd@jdimi.com
---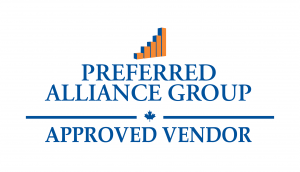 Get Started with an insurance quote
Tell us a little bit about yourself and we will get in contact with you right away.
Cyber risk solutions
The hotel industry faces several privacy exposures because of the personal identifiable and other sensitive information you obtain from you guests such as their names, birthdays, passport information, and credit card details.
In addition, most businesses these days operate through computer networks. Room bookings, electronic room keys, air ventilation and security systems can all be controlled by a computer system. you could end up dealing with large financial losses, business interruption, or property damage if a system goes down, or there's a network security breach.
Learn more about Privacy & Data Breach, and how a cyber Risk Solution can better protect you and your computerized network.
specialized risk managment services
Emergency Disaster Preparation
How Incident Reporting Protects your business
Swimming Pool safety rules
Restaurant safety hazards
Common exposures in hotels
Fighting insect infestations
Preparing for the winter weather